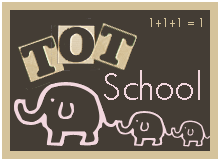 Ollie is 21 months old
This week's theme was Mum's and Mother's Day (as today is Mothering Sunday). It went really well and it was sort of nice to concetrate on myself and Ollie and explain to him what a mummy is for etc.
Mum/ Mother's Day Themed Activities
We read "Me and My Mum" by Alison Ritchie and Alison Edgson. It was such a sweet book with beautiful pictures.
We used Ollie's Happyland house again this week as part of our theme. I took the role of the mummy in the Happyland House and I played out all the things that a mummy does... like cook dinner, give the children a bath and send them to bed. Ollie thought it was hilarious especially as I was doing a mummy voice too! He carried on playing, putting the children in the bath saying "baff baff"... and put them to bed saying "ssssh quiet".
Ollie got really into imaginative play this week which was so so so cute to watch and it melted my heart. I had him put his teddy bear to bed on the sofa... he tucked him in and gave him a kiss befor saying "ssssh". I explained to him how lovely it was to put the bear to bed and that is what mummy does too.
I also had him 'feed' his bear. He loved it.
At Mother and Baby Group this week, Ollie secretly made me a Mother's Day card with one of the group leaders. The poen inside reads "This is to remind you, when I have grown so tall, that once I was quite little and my hands were very small".
We did a spot of baking together and made shortbread cookies for the grandmother's. I can honestly say that Ollie ate about 50% of the cookies we made!!!
we cut them into heart and butterfly shapes.
...and decorated them with red icing, pink icing and sprinkles.
I then had Ollie colour in a heart red and we wrapped the cookies up in greaseproof paper and string.
I printed off some animal baby and animal parent pictures (sorry I can't remember where from!!!!), coloured them in and glued them to card. Ollie really enjoyed the activity and got a few of them correctly matched up!
Last but not least, I thought it would be cute to do an Ollie and me handprint picture! How cute is it! It tured out really well!
Non-Themed Activities
Ollie played with his cotton reels again and seems to have got the hang of it a little better. He got a few of the threaded all by himself, but he got distracted by something else very quickly.
James remembered to print off this week's and last week's letters!
I let Ollie loose with his black pencil (I did the lines for him though).... he really liked the bee.
I drew the crab claws on paper, had Ollie colour them in red and then I cut them out. I think we are going to have make room in our study for an alphabet wall soon!
Next week's theme is St. Patrick/ St. Patrick's Day (It is St. Patrick's Day on Wednesday). We will be having green food, making shamrock potato prints and on Wednesday (James gets the day off) we will be visiting Downpatrick which is where St. Patrick is buried, for the parade and other celebrations.