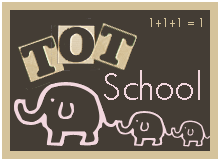 Ollie is 21 months
We focused on the theme of "Home and Family" this week and Ollie enjoyed it.
Home/ Family Themed Activities
We read the book "Home" by Alex T. Smith, this whole week and it is the sweetest book. It is about 4 friends who live together but decide to move and live seperately only to discover that they much prefer living together afterall.
I printed off this house from
HERE
, drew myself, James and Ollie in the windows and I cut out lots of household items from the Argos Catalogue! Ollie loved this activity and kept putting the bits and pieces all over the house and named them as he did! The cutest new word he said while doing this activity was "foofer" when he was holding the "hoover" cutout. Anytime he saw the rubbish bin cutout he yelled "yuuucky!". It was a nice activity and kept him occupied for about 35 minutes!
I put my own creativity to the test and drew a house scene for Ollie to colour. I drew a car, a house and James, Ollie and I. Ollie loves colouring.
We tried a size ordering activity using little people that I drew and coloured in. He instantly recognised them as daddy, mummy and Ollie. I helped him put them in order of size and we then put them together holding hands. Ollie though it was hilarious.
We made yummy yummy treats for daddy because he is having a very busy and stressful week and we know that he loves yummy treats.
AGAIN we put the Happyland house to use. It really has been appropriate in so many themes recently. I acted out the daddy going to work in his car and the mummy playing with the children all day and cooking lunch. Ollie has started more imaginative play on his own.
We went out for a lovely family lunch out on Saturday to Nando's. Ollie was superbly behaved.
Non-Themed Activities
As well as using the normal toys he uses every week (cotton reels etc), he started being more interested in his shape sorter. He got a few of them right and clapped when he did get them in the right hole. I told him the colour of the brick each time he picked one up.
He played with his In The Night Garden stacker. He hasn't paid much attention to it before but he loved stacking them up (he could get up to 6 stacked by himself and I helped him with the higher ones) and then knocking them down.
Next week's theme is Easter and we have some really fun stuff planned!