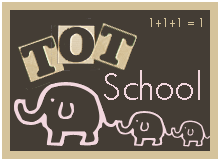 Ollie is 21 months old
Our theme this week was Day and Night. It went surprisingly well, but we found that most of the activities for the theme were crafty... I didn't do any "order of size" or "colour matching" with him this week as he has been so uninterested in those the last couple of weeks, I will try those again soon but for now he just isn't interested in it.
Day and Night Themed Activities
I made a few lunches for Ollie that incorporated star shapes. He had scrambled eggs with star shaped toast and he has Heinz baked beans with star shaped fried eggs. While he was eating I asked him where the stars were and explained that they only came out at nighttime with the moon.
We made a sun out of handprints. Ollie loved doing handprints with his yellow finger paint. It has been a while since we have made handprints but the difference in his understanding of the activity really surprised me. He giggled when the paint was on his hand.
Ollie tried using the star shaped cookie cutter for printing. He really enjoyed it. We used blue paper to resemble night sky and white paint for the stars.
On Thursday we took a trip to our local play park as it was a gorgeous sunny day. I taught Ollie about his shadow and about how the shadow goes away at nighttime and only comes out in the daytime. He tried to touch it and thought it was hilarious that anytime he stood on mine, I squealed! It was so cute watching him try to touch his shadow.
The craft item that turned out the best was definitely Ollie's moon, stars, cloud and sun mobile. I cut the pieces out of a cereal box and he painted, glued and glittered them. I put them together then with string and we will hang it in his room beside his bed.
Ollie played with his Happyland house. While he was playing I encouraged him to put the girl to bed because it was nighttime and she was tired and I then told him to wake her up in the morning and put her in the bath. He loves his Happyland house and says "ssssssh quiet" anytime he puts a person to bed.
Non-Themed Activities
Ollie seemed very interested in his jigsaw puzzles this week. This particular puzzle is quite hard in that it does not show you the picture underneath the puzzle piece so I helped him find where to put them.
He also had some sticker time which he loves. He is quite good at peeling the sticker off the sheet himself, sticking it down....and then "pat pat patting".
The button board came out again this week, although he was more keen to have the board blank with no picture on it. He seemed better this week at putting the pegs in.
Letter and Colour
Our colour should have been yellow and our letter should have been B, but James forgot to print it out for me (we don't have a printer at home) so we will be doing this colour and letter next week instead.
Our theme for next week is "Mothers" to tie in with it being Mother's Day next Sunday (here in the UK anyway).