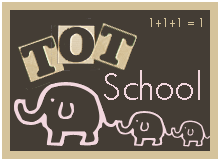 Ollie is 20 months old
Our theme this week was Superheroes and I think it went ok. I thought of the theme before thinking of activities and crafts, and it was really hard to think of things to do, but it worked out ok in the end.
Superhero Themed Activities
Our book for the week was Charlie's Superhero Underpants by Paul Bright and Lee Wildish.
I found some colouring pages at
Coloring2000
and printed them off for him. I printed Batman and Spiderman sheets to go wtih his superhero theme.
I made some Superhero sound effect graphics in Photoshop, in different sizes and colours, as a size order activity... he was very very very unimpressed...
...and thought it would be more fun to put them on his head.
We made a Superhero mask (I printed this off
Family Fun
) and I let him loose with the glitter, glue, pompoms and feathers. After it was dry I encouraged him to put it on but the feather on it kept tickling him. I put it on myself instead and he found this hysterical.
Non-Themed Activites
I went to
The Early Learning Centre
and picked up a couple of new educational toys for Ollie. He seemed quite taken with the cotton reels. He concentrated so hard on getting the string through the hole, but needs a bit more practice. He also had a lot of fun stacking them! I'm sure we will think of lots more activities to do with the reels, like stacking by colour etc.
We also bought a button board. He LOVES this. It comes with different pictures wit holes in that you put on the board, and you have to put the right coloured buttons in. He hasn't quite got the hang of getting the correct colours, but loves popping them in anyway!
Letter and Colour of the Week
We are going to make an alphabet book. I have taken lots of ideas and jumbled them together to make my own. Each week will be a letter and a colour! This week was the letter 'A' and the colour green. I gave him only the green colouring pencils, felt tips and crayons to colour in this A. I then turned it into an alligator.
I am looking forward to next week's theme of Day and Night. See you then!