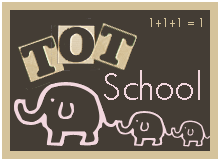 This week for Tot School, we didn't really DO Tot School! I struggled so much to think of a theme for us to do, that I spent the week thinking up themes for the next few months!!
Superheroes - Week 3 (starting 22nd February)
Day/ Night - Week 4 (starting 1st March)
Mothers/ Mother's Day - Week 5 (starting 8th March) - To tie in with Mother's Day at the end of the week
St. Patrick's Day - Week 6 (starting 15th March)
Home/ Family - Week 7 (starting 22nd March)
Easter - Week 8 (starting 29th March)
Springtime - Week 9 (starting 5th April)
Space - Week 10 (starting 12th April)
Weather - Week 11 (starting 19th April)
Holidays - Week 12 (starting 26th April) - To tie in with going on holiday at the end of the week
WEEK OFF - Week 13 (starting 3rd May)
Travel/ Transport - Week 14 (starting 10th May)
Under The Sea - Week 15 (starting 17th May)
Love - Week 16 (starting 24th May) - To tie in with James and my wedding anniversary
Birthdays - Week 17 (starting 31st May) - To tie in with his birthday on the 5th June
Bodies - Week 18 (starting 7th June)
Fathers/ Father's Day - Week 19 (starting 14th June)
Faces and Feelings - Week 20 (starting 21st June)
Dinosaurs - Week 21 (starting 28th June)
Each week we also plan to concentrate on learning a letter, a colour and a shape. I hope this list helps inspire someone else too!!
Funny picture of the week (I guess Ollie can reach the countertops now!):