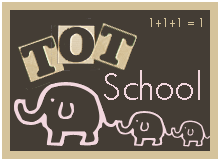 Ollie is 20 months old
This is our very first week doing Tot School and we had a lot if fun! The theme was Valentine's of course! It was so nice to have a theme for activities in the week... it felt like our days had more structure.
He had heart shaped toast one day with his baked beans and scrambled eggs. I don't have a heart cutter so I cut it myself with a knife. I spread the thinest layer of tomato ketchup on it to give it red colour but it just looks sort of orangey. He loved it though.
The books we read this week:
The Owl and The Pussycat by Edward Lear
Guess How Much I love You (Seasons Collection) by Sam McBratney and Anita Jeram
I made the below print-out myself using photoshop. I made 3 of them. On one of them he used his pink and red tadoodles and on the others he used coloured pentcils (though just red and pink). I talked about the colours while he did these and talked to him about hearts also. He gave one to each of his Grannys.
I let him write his Valentine's cards himself.
At Mother and Toddler Group on Wednesday, they had a craft table set up and Ollie headed straight for it. He loved making this heart and sticking all the bits of ribbon to it.
While I was out shopping I saw people giving balloons away for a small donation to charity, I couldn't resist. Ollie loves balloons so I got him 2. He played with it the whole day and because they kept floating to the ceiling, James tied them to Ollie's trains. Ollie thought it was hilarious.
This morning I put red playdoh in an egg carton in just a few of the holes and asked Ollie to put the heart shaped chocolates into the holes with red playdoh in. He was so good at it and got them exactly right! I was so surprised! It didn't take long for him to realise that they were chocolate though!
I made some coloured hearts in photoshop as well and cut them in half like broken hearts. I asked Ollie to match the colours and showed him what to do. He is very good at his jigsaws, but didn't seem to understand what he was supposed to do with these hearts. He liked the colours though.
This morning he opened up a card that was waiting for him!! How cute is it!! It is from his BFF Ivy. He has been hanging onto it all morning!
See you next week!