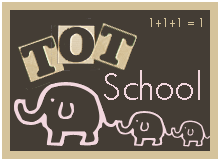 This week Ollie and I did the obvious and chose Easter as our theme. We are not a religious family, so at Easter we focus on little chicks and bunny's etc and of course he does an egg hunt! He had a fun week and suprisingly, I didn't have to use non-themed activities... because we had enough Easter themed activities to keep us going (we didn't even get to do them all!).
This week we read Spot's First Easter (...again and again and again). It is his first lift the flaps book and he loves peeking underneath!
I printed the below activity from
Making Learning Fun
and he really enjoyed it. It was supposed to be an activity where a child could read the colour and put the egg in the place, but as Ollie can not yet read, I printed 2 copies of the coloured eggs, cut them out and stuck them down and we used this as a purely colour matching activity instead. It kept his interest for quite a while and his colour recognition is getting a lot better.
I printed the below page from Making Learning Fun also, but instead of using it as a counting game, we stuck cotton wool on the rabbits bellies instead. I glued the bellies and Ollie stuck the cotton wool down. He loved it and kept shouting "fluff"!
I set 12 little tiny chicks in an empty egg carton and had Ollie transfer them from their carton to an Easter basket we decorated earlier in the day. He gave up on using the spoon quite fast but had fun transferring them nontheless. There was a mummy chicken in the basket already waiting for her little babies.
We painted hard boiled eggs with the intention of rolling them down the hill beside our house, but Ollie had his egg squashed before we got the chance!
Ollie and James worked together to make these Easter Nests. (Crunched up Shredded Wheat Cereal, melted Mars Bars, spoon of butter and half a melted Easter Egg! Divine!). Ollie helped to put the eggs on in between eating them!!!
We made these cute cards together for Grandma and Nanny. Ollie used his thumbprint for the bunny's body and his fingerprint for the heads. Nanny and Grandma loved the cards.
Ollie was lucky enough to participate in TWO egg hunts. One at his Nanny's house and one at our own house. It was so cute watching him hang on tightly to his bucket and his eyes growing wide everytime he spotted another egg. It really made him grin. The novelty was not even in the fact that they were chocolate... it was in the fact that they were hidden and he enjoyed putting them in his baskets.
Nanny's garden.
Our garden.
Ollie got a little bit too excited with the amount of eggs he collected that he dropped the bucket and they went all over the floor.
We discovered that the children's TV channel that Ollie enjoys (CBeebies) has a magazine, so we picked it up. It is FANTASTIC and so cheap too, we will be buying it weekly. This week was all about Easter and had stickers, counting, colouring, colour recognition, line tracing and EVERYTHING. It had everything I would expect pre-school workbooks to include, but also a lot more. He loved looking through each page.
We worked on the next 2 letters from his alphabet. We made a D for Dinosaur (he coloured the body) and we made an E for Egg. I printed the eggs of Making Learning Fun and Ollie coloured them in.
I think we got TONS done this week... I think holiday themes are much easier to think up activities for!!
Next week's theme will be similar as it is "Springtime".